Covid
Due to the pandemic, our prison training program has been temporarily suspended, however, we are still accepting applications for adoption at this time. Instead of the prison training program, greyhounds are placed in foster homes to learn their personality before we pair them with an applicant.
Our annual picnic is being cancelled this year due to the pandemic. We are still rehoming dogs and if you're inclined to financially help Team Greyhound, please donate HERE! Thank you!
To support Team Greyhound through our 2021 Calendar Fundraiser, follow the below flyer to order yours today!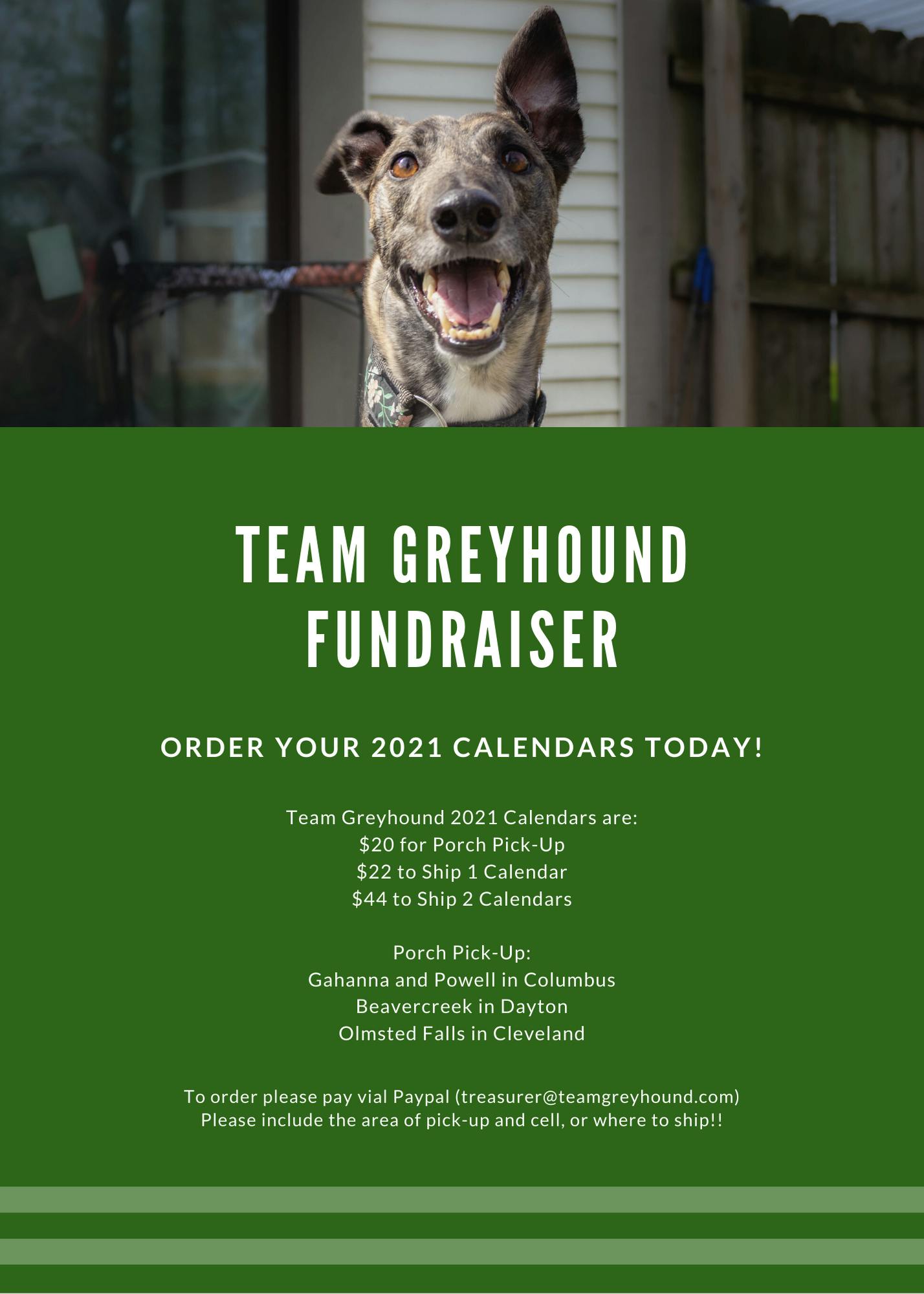 <!- Events Google Cal --> <!- Application Form --> <!- Volunteer Form -->